tractor in field 1920x400
Soltyre - Exelagri Accredited Centres
The Michelin Exelagri network is a collective of agricultural specialist tyre partners located throughout the whole of the United Kingdom and Republic of Ireland offering high quality tyres and tyre services.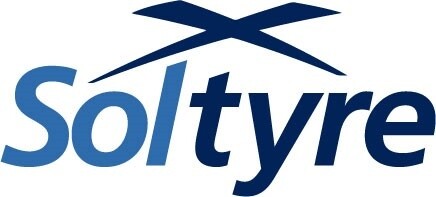 FIND OUT MORE

Want to find out more about Soltyre and discover their experience of the MICHELIN Exelagri network? We asked them to tell us about thier business:
What is your Full Business Name?
How many Exelagri-accredited locations do you have in the network?
We have 3 accredited MICHELIN Exelagri locations in Airdrie, Dumfries and Brechin.
Approximately how many years have you been supplying Michelin agricultural tyres?
We have been selling Michelin tyres since 2012.
What makes your business stand out from other local tyre dealers?
We are an independant family owned, and hands on business.
How has being part of the Michelin Exelagri network benefited your business and your customers?
Customers benefit from the cash back incentives offered by Michelin. Soltyre benefit from the use of the BDF to improve how we do business.
What's the most popular Michelin agricultural tyre you fit (i.e. Michelin XeoBib)?
In your opinion, what's the best performing product in the Michelin agricultural range and why?
Bibload hard surface which is durable and hard wearing.
What makes Michelin tyres so popular amongst your customer base?
The cash back incentives on offer throughout the year.
Is there any other information about your business that you would like to tell us about?
The family-run business has local people at the forefront of the business and they are all hands-on people. The quality and service its customers receive is personalised as they send the same fitters to the same farms so customers get to know them. They can be contacted 24 hours-a-day, seven-days-a-week in the event of any issues farmers have on their farm.