Sustainable transport solutions with Michelin
Offering all business customers a better way of moving forward
Michelin is committed to being your sustainable mobility partner
Freight transport, passenger transport, construction, handling, mining and farming, and more. Regardless of your business sector, Michelin has a range of suitable products and services to offer you. For more than a century, Michelin has been working with business customers to deliver safer, cleaner, more accessible and more efficient mobility. Our research and development teams are central to this drive for progress. They harness all of their experience and enthusiasm to deliver technologies meeting ever higher performance standards.
Choosing Michelin also means access to a whole range of premium services to improve your company's productivity and performance: pressure management, maintenance and support solutions, not to mention a series of new connected tyre technology developments.
Whether you are an operator, fleet manager, HGV, bus or construction site driver, and whether you work in freight or people transport, agriculture, mining, quarry management, or any other industrial profession, take advantage of Michelin's innovative services: effective tools to help you in your day-to-day business activities, save you time, and optimise and keep closer control of your organisation's costs, while also making your operations safer.
The environment is a major issue for us all today and is a key focus for improvement. For many years, the Michelin Group has worked to reduce its environmental footprint, something which is a key focus for us all.
Our teams work every day with farmers to develop technologies that are more soil- and farm-friendly.
We help hauliers to achieve sustainable mobility, through reduced CO2 emissions and fuel consumption with low rolling resistance tyres. We design tyres to perform over the long term so they can be used until the legal wear limit* is reached and then retreaded: one of the main ways in which the group ensures fewer resources are consumed.
*specific to each sector and country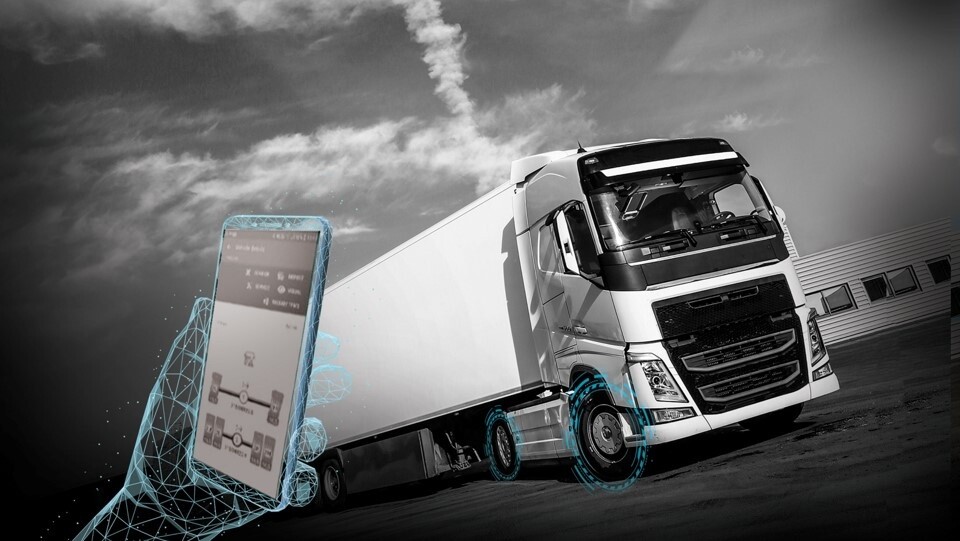 MICHELIN TIRE MONITORING DIGITAL INSPECTION

Edito image sustainable Help and Advice
Give your business pulling power, the capability to keep your vehicles available in all circumstances and all weather conditions. The power of enduring productivity and performance.
Choosing Michelin means choosing safety and peace of mind.
How can transport be more sustainable?
Environmental Product Declaration (EPD): a milestone towards our objectives for 2050

epd logotype basic cmyk byline
What is EPD ?
An Environmental Product Declaration – in compliance with the ISO1425-2010 standards – is an independently verified and registered document that provides transparent, comparable information about products' environmental impact throughout their life cycle.
What are MICHELIN's objectives?
« For over a century, MICHELIN has been constantly innovating to improve mobility for people and goods. MICHELIN firmly believes that mobility, which is essential for human development, can also be compatible with respect for the planet, so we are guiding and supporting transport professionals' move to cleaner transport. Tomorrow, everything at MICHELIN will be sustainable »
Florent MENEGAUX, CEO MICHELIN

How does MICHELIN commit through the EPD?
In 2021, MICHELIN was the first manufacturer to communicate openly on the environmental impact of its products.
Whatever the transport fleet's purposes or operations, Michelin is taking actions: 5 tyres from the 3 main MICHELIN truck ranges are already entered in the EPD register.
The importance of a CPK calculation
The CPK (cost per kilometer*) is a simple equation that consists of dividing the tyre purchase price by the number of kilometers covered.
A tyre that is 15% cheaper but which covers 20% fewer kilometers may not be cost effective over time.
As a tyre purchase is an investment, it should be analysed on the basis of the service output where the mileage performance is key.
MICHELIN - The importance of cost per kilometre for your MICHELIN tyres
The positive impact of the Multi-life model:
The Multi-life model can help to optimise your investment even further:
by regrooving and retreading your tyres can save you up to an additional 28% (1) on your CPK.
Our technical and sales teams are there by your side to analyse your tyres' performance and measure
the savings made.
MICHELIN - Animation FUEL PRICE Increase - EN version
Fuel consumption is impacted by your tyres
Fuel represents upto 1/3 of your expenditure (2)!
A number of things influence your vehicles fuel consumption, including; the load, the type of roads, aerodynamics and of course the' driver effect' as well as the tyre itself.
Educational movie on Rolling Resistance and the fuel consumption impact of your tyre - EN
Rolling resistance impacts your fuel consumption!
Rolling resistance is directly linked to the rubber compound and tread depth of your tyres. Here's why...
Switching from C to B-labeled tyres on a fleet of 50 vehicles can save you up to €65,000 (3).
Using tyres to their full tread depth potential can give even further savings. Tyres with a lower tread have a lower rolling resistance, and therefore lower fuel consumption (which can be enhanced further thanks to regrooving)!
We have low rolling-resistance tyres designed to help you optimise your costs.
What does a TCO approach mean to you?**
The TCO (Total Cost of Ownership) approach considers tyres as a key part of your overall budget.
Tyres may only represent 5% of your costs today, but by take a closer look, we can see that costs can be directly impacted by your tyre choices.
MICHELIN - TCO animation long version - EN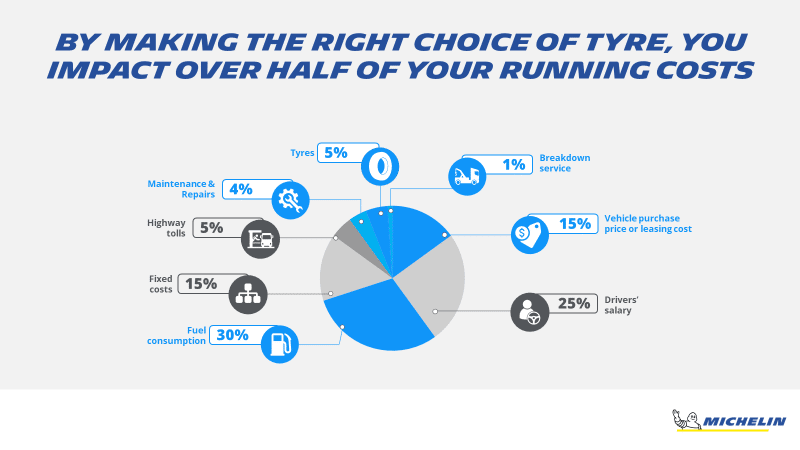 microsoftteams image 11 uk
Tyres and fuel consumption
Fuel is the main item of expenditure in your transport company. By choosing a tyre with low rolling resistance figures, you will optimize your fuel consumption.
Vehicles on the road earning money, not in the workshop creating costs
Thanks to tyres, your production plant can be even more efficient by carrying more and carrying better. By opting for a
premium tyre that delivers greater longevity and greater robustness, you can make sure that your vehicles spend less time in the workshop and more time on the road.
The tyre budget item, which represents only 5% of your total budget, plays a role in over half of your running costs - fuel, repairs, impact when purchasing new vehicles - and also boosts your vehicles' productivity(³). Our teams are there to assist with making these
measurements and choices.
The Sustainable mobility approach according to Michelin can be seen and checked everywhere, in all situations. By working on longevity, on robustness, on casing resistance, on long-lasting grip even with worn tyres, Michelin contribute to a sustainable mobility that makes sense for your wallet and for the planet as well.
More powerful than words, we wanted to bring you the proof of this willingness to contribute actively to a more sustainable transport, for you, in your activities, whatever it is, whatever the kind of vehicle you use in your business, whatever the road you have to drive on. In May and June 2021, Michelin led various demonstrations, under the supervision of DEKRA, to get an impartial and fact-based analysis. We wanted to prove that none trade-off was necessary: it is definitely possible to combine Economy and Environment.
MICHELIN - Sustainable Mobility 2021 - Consumption demo - EN
Fuel consumption demo
Fuel costs represent a massive part of your expenses. By regrooving MICHELIN tyres, you extend their lifespan and you enlarge the period of time where the rolling resistance is the lowest. Check the demo performed with MICHELIN X LINE ENERGY, already recognized for its impact on low fuel consumption (rated A on European Labelling). Discover also how regrooving can help to go even further. You will reduce your tyre consumption (and by extension raw material extraction) and you will make savings on your fuel budget.
Lateral grip demo
MICHELIN tyres are designed to be used up to the legal limit. Because great longevity is just a first step, MICHELIN wants to provide you high performances, even with worn tyres. Check out the results of a comparison, under DEKRA supervison. Long-lasting grip with MICHELIN X MULTI will be at your side, in your regional and versatile activities.
MICHELIN - Sustainable Mobility 2021 - Lateral grip demo - EN
MICHELIN - Sustainable Mobility 2021 - Tread agression demo - EN
Tread aggression demo
You can benefit from sustainable mobility with MICHELIN, even in tough conditions. On a construction site, rely on solid tread pattern, with casings made to be retreaded. Retreaded Michelin group solutions demonstrate excellent whole life performance. MICHELIN robust treads are designed to be used for their whole life, whether they are new or retreaded. Watch our demo showing your tyres can be used up to the end.
By doing so, you will limit your purchase and make savings, which is good for the wallet. By producing less tyres, we extract less raw material, which is better for the planet.
Sidewall resistance demo
The urban environment can be severe for vans. Vehicles are constantly coming into contact with curbs. You don't not want to face having to replace tyres early due to damage, when the tread pattern of your tyres are still fine. With sidewall protection, MICHELIN Agilis CrossClimate has shown high resistance in our demo made at Ladoux Track Center (France). By limiting road hazard and early dismounting, you both act for your wallet and for the planet.
MICHELIN - Sustainable Mobility 2021 - Sidewall resistance demo - EN

Customer Testimonial:
Find out more about how Michelin strives to deliver the most efficient and sustainable solution for our customers. Read the testimonial from the Port of Tilbury by clicking below.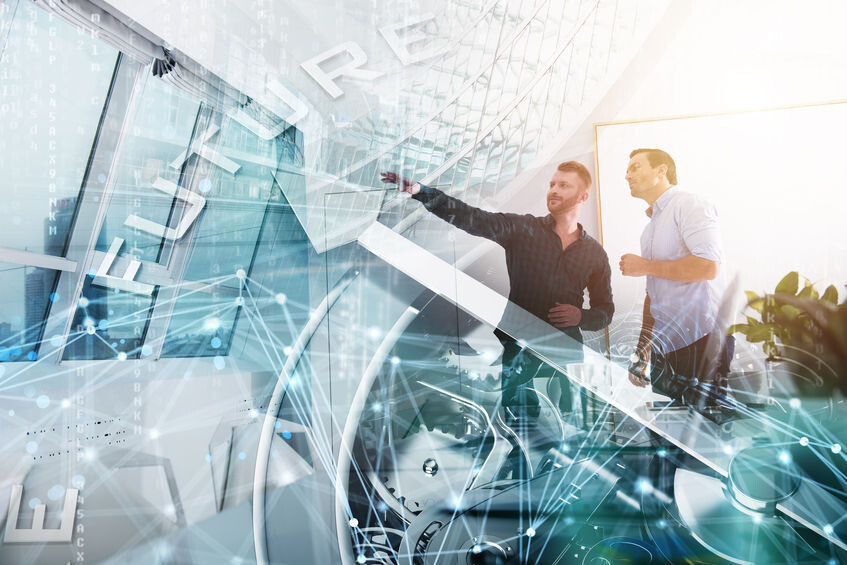 Picto partnership michelin and oe manufacturers Help and Advice
partenariat michelin et oe
Technology & Innovation
Innovation and technology have been in Michelin's DNA for more than 100 years, helping to power your mobility!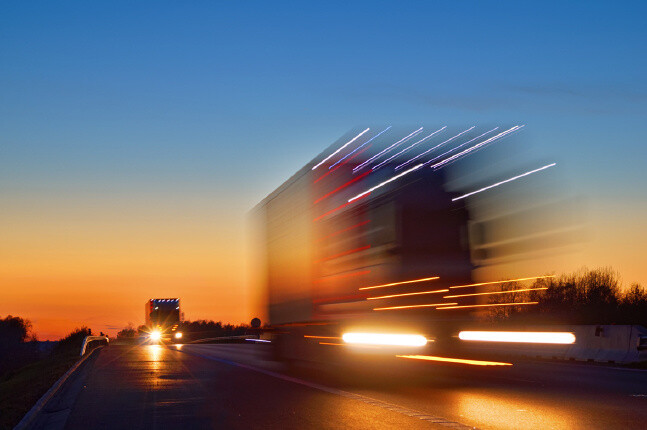 Michelin and original equipment
Your OE trusted partner
Discover a complete OE offer for truck and trailers manufacturers and fleet, for a reliable and sustainable transportation.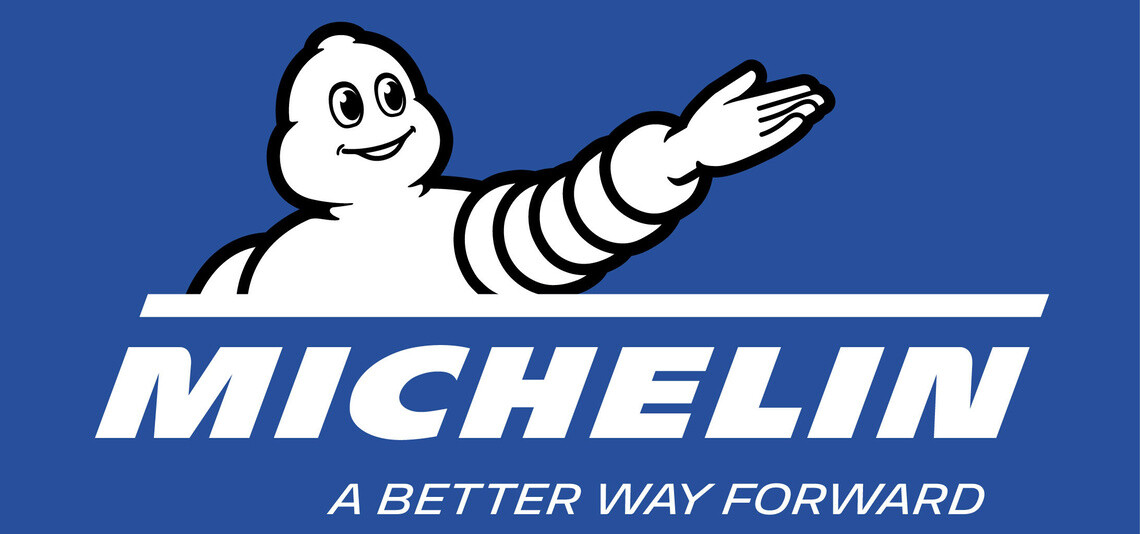 Picto logo michelin group Help and Advice
The Michelin Group
Beyond tyres, a group with many areas of expertise.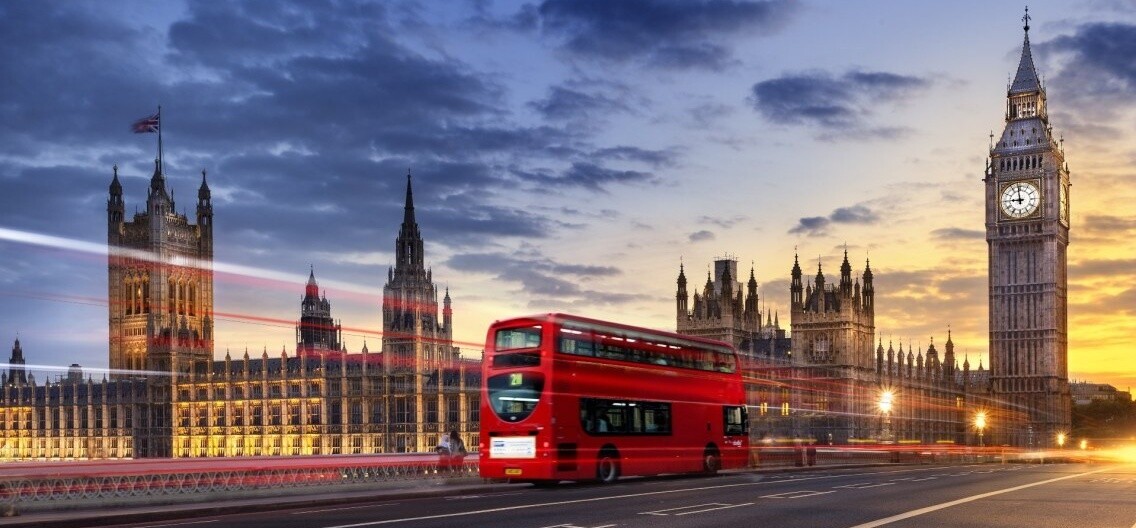 Michelin in the UK
Michelin's footprint in the UK.
GHG (Green House Gas) Definition of the protocol
1 - SCOPE 1 Direct GHG emissions from sources belonging to or controlled by the company, whether the sources are fixed or mobile
SCOPE 2 GHG emissions from the production of purchased electricity, steam and heating/cooling used by the company.

2 - SCOPE 3 Emissions generated by the company's operations, but whose sources are neither held nor controlled by the company. These activities are organized into 15 categories, eight of which represent the upstream value chain and seven the downstream value chain.

3 - GHG A greenhouse gas (GHG) that absorbs and emits radiant energy in the thermal infrared range, generating the greenhouse effect. CO2 is a greenhouse gas.

4 - Science Based Targets initiative (SBTi): The Science Based Targets initiative (SBTi) is a leading independent international organization that encourages participating companies to set greenhouse gas (GHG) emissions reduction targets. SBTi partners: United Nations Global Compact (UNGC) | Carbon Disclosure Project (CDP) | World Resources Institute (WRI) | WWF (World Wildlife Fund).

5 - Carbon neutrality: Means having a net-zero carbon footprint. This is achieved when the quantity of greenhouse gas emissions released into the atmosphere is counterbalanced by eliminating an equivalent quantity of carbon, or simply eliminating carbon emissions altogether.
(1) Mileage and financial cost provided by way of example to model the CPK approach.
MICHELIN Single-life: 100% purchase cost & 100% mileage, i.e. CPK = €1.00 / km;
MICHELIN Multi-life: 100% new tire purchase cost + 10% regrooving + 60% retreading + 10% regrooving = 180% & mileage
100% new tire + 25% regrooving + up to 100% retreading + 25% regrooving = up to 250%, i.e. CPK: €0.72 / km
or up to 28% saving for multi-life tires vs. single-life tires.

(2) Source: Michelin internal analysis. Figures based on average costs, regardless of usage, vehicle types/makes and the fleets' location in Europe.
(3) * 0.8l is the average difference measured (VECTO value) between two labeling letters (B as against C) with a new tyre. Simulated average fuel saving over a tyre's lifetime is 0.6 liter per 100km between a B-label tyre and another C-label tyre, achieved by a vehicle traveling 150,000 km/year, for a total fleet of 50 vehicles, based on a price per liter of €1.45.
* CPK: Cost Per Kilometer
** TCO: Total Cost of Ownership