MICHELIN Agilis CrossClimate
Versatility
All seasons mobility
Robustness
Traction
MICHELIN

Agilis CrossClimate
Versatility
All seasons mobility
Robustness
Traction
The economical, one-tyre-set solution to conquer your everyday challenges, even in snow and mud!
Savings and convenience all year round
Safety made to last in all weather conditions
MICHELIN'S outstanding longevity
Even more robust
The 3PMSF symbol characterises winter tyres specially designed to ensure a sufficient traction and mobility for traffic in winter conditions. This marking is obtained on the basis of a regulatory test of vehicle acceleration, on a packed snow surfaces for new truck tyres. Only success in this test can rank a tyre in this category and the classification is made visible by the marking on the tyre sidewall. All tyres labelled 3PMSF are also marked M+S
Our all-season tyre for vans designed to deliver safety, convenience, savings and peace of mind all year round... even in the snow and mud!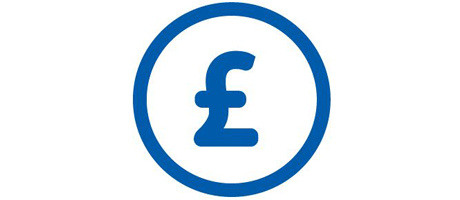 ckcvnhhpn00n701ljkkkbytcy picto pound sign1 tyre full

SAVINGS AND CONVENIENCE
• A single set of tyres for all seasons, 3PMSF-certified for traction on snow, saving you time and money
• A unique V-shaped tread pattern, with large, wide blocks for optimal traction on snow, mud, grass, gravel and more.
logo picto all season small tyre

SAFETY MADE TO LAST IN ALL WEATHERS
• The leader in dry braking across all categories (1)
• Excellent wet grip: rated A, in summer and winter
• In winter, certified for use on snow-covered roads with the 3PMSF marking (2)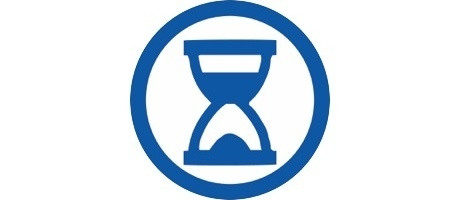 logo picto mileage small tyre

MICHELIN'S OUTSTANDING DURABILITY
• With over a century of expertise, MICHELIN keeps increasing tyre mileages
• At least 42% more mileage compared with the average longevity of its all-season competitors (3)
• 4 tyres saved on average every 62,000 miles (100,000 km) (4)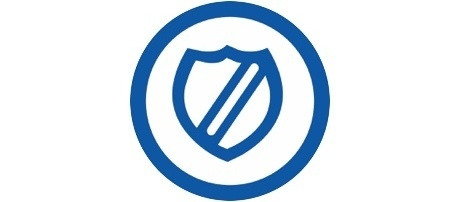 logo picto robustness small tyre

EVEN MORE ROBUST
• Extra-thick kerbing shields protect against sidewall damage
• Abrasion-resistant rubber compound derived from Truck technology
NB: MICHELIN Agilis range tyres cannot be retreaded or regrooved.
PACKED WITH TECHNOLOGICAL INNOVATIONS TO KEEP YOUR BUSINESS RUNNING!
• Large rubber tread blocks with 3D self-locking full-depth sipes.
• Unique V-shaped tread pattern with deep, wide grooves
• Abrasion-resistant rubber compound delivering optimal grip in all weathers
• Safety made to last thanks to EverGrip technologies
MICHELIN - Agilis CrossClimate - AGCC Traction MUD&GRASS - EN

ENHANCED TRACTION TO DEAL WITH DEMANDING SURFACES DAY IN, DAY OUT!
Whether you have to cope with snow, a dirt road, mud, gravel or grass, MICHELIN Agilis CrossClimate will deliver outstanding grip thanks to its V-shaped tread pattern, large tread blocks and wide grooves.
No result
All dimensions (32)
Technical Specifications
Position

M+S

yes

3PMSF

yes

Overall Diameter

Tyre overall diameter and not only the rim

0 mm

Overall width

Tyre width between the two sidewalls

0 mm

Approved rims

Min dual spacing

Minimum separation space in dual configuration

Max speed

Pressure single

0

Pressure dual

0

Max load per tyre single

Max load per tyre dual

CAI

International Article Code

485409

Loaded radius

Tyre radius when mounted on the loaded vehicle

0 mm
Retread info (to come)
Theoretical regrooving depth

0

Regrooving width

Blade

Regrooving pattern
Labelling
FUEL EFFICIENCY

6 classes from A (the best performing) to G (the worst performing). Class D is not used.

The difference in fuel consumption between class A and class G tyres can be up to 7.5%.

The fuel consumption and CO2 emissions of a tyre (energy efficiency) are measured through the rolling resistance. A low rolling resistance of the tyre is crucial to contribute to fuel savings.

WET GRIP

The only safety criteria for this labeling.

It is the braking on wet surfaces which is noted (at 80km / h), and not the handling. This is graded from A to E

EXTERNAL ROLLING NOISE

Measures exterior tyre noise, in decibels (dB). Classification in 3 sound levels which depend on the size of the tyres.

The aim of the legislator is to fight against noise pollution for residents.
edito picture van agilis cc pick up tyre
edito agilis crossclimate van vu tyre
edito picture agilis cc tyre with snow tyre
RECOMMENDATION FOR MOTORHOMES
For caravans and motorhomes, MICHELIN recommends exclusively fitting tyres with the "CP" marking, designed specifically for the higher loads these vehicles carry. The MICHELIN line with the "CP" marking is called MICHELIN Agilis Camping.
(1) Dry braking test conducted by IDIADA at Michelin's request in December 2017 on a Mercedes-Benz Sprinter fitted with 235/65 R16C 115/113R size tyres, comparing MICHELIN Agilis CrossClimate with its main summer, winter and all-season competitors (BRIDGESTONE Duravis 660, CONTINENTAL ContiVanContact™ 100, GOODYEAR Cargo Vector 2, CONTINENTAL Vanco™ FourSeason 2, PIRELLI Carrier™ All Season, CONTINENTAL VanContact Winter, and PIRELLI Carrier™ Winter).
(2) MICHELIN Agilis CrossClimate is winter-certified with the 3PMSF (3 Peaks Mountain Snow Flake) marking, awarded on the basis of a regulatory test (UNECE R117).
(3) Longevity tests conducted by DEKRA Test Center at Michelin's request, on a Mercedes-Benz Sprinter fitted with 235/65 R16C 115/113R size tyres:
• in March-April 2017, compared with its main premium all-season competitors, (GOODYEAR Cargo Vector, CONTINENTAL Vanco™ FourSeason 2, and PIRELLI Carrier™ All Season)
• in August 2019, compared with the PIRELLI Carrier™ All Season and GOODYEAR Vector 4 Seasons Cargo.
The results of the second test were compared with the results of the first test to create an overall comparison with MICHELIN Agilis CrossClimate. Tests of longevity in average actual conditions of use (D50) over a distance of 6,200 miles (10,000 km); longevity is then estimated down to 1.6 mm.
(4) Based on an internal study carried out in April 2018, based on longevity tests conducted by DEKRA Test Center at Michelin's request, in March-April 2017, on a Mercedes-Benz Sprinter fitted with 235/65 R16C 115/113R size tyres.
Results may vary according to weather conditions and road type.