Tractor and implement with CTIS
CENTRAL TYRE INFLATION SYSTEM (CTIS): ADJUST YOUR AGRICULTURAL TYRE PRESSURE ON THE MOVE
HOW WILL AUTOMATIC TRACTOR TYRE INFLATION SYSTEM WORK?
Central Tyre Inflation System uses sensors, valves and a control unit in order to determine your optimal tyre pressure for the terrain and improve your driving conditions. The system then activates valves to inflate or deflate tyres accordingly.
Drivers, you will know able to adapt tyre pressure on the move and optimise vehicle performance from your seat.
Central Tire Inflation System : How does it work ?
WHAT ARE THE ADVANTAGES OF CENTRAL TYRE INFLATION SYSTEM (CTIS)?
As farmer, change tire pressure on move is a MUST to have
ADJUST YOUR TYRE PRESSURE AT ANY TIME FROM YOUR DRIVERS SEAT
In many agricultural applications, changing tyre pressure several times throughout the day is ESSENTIAL.
Several factors impact optimal tyre pressure: vehicle type, load, pressure, and speed.
As a farmer you may have to change the pressure several times on your farm, depending on the crop.
With the Central Tyre Inflation System (CTIS) you can control the pressure from your seat.
INCREASE YOUR PRODUCTIVITY, REDUCE YOUR COSTS, PROTECT YOUR SOIL AND DECREASE WHEEL SPIN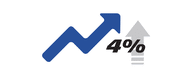 CTIS: Increased your productivity
Increase your productivity
Up to 4% increase in productivity due to improved traction*
Increased traction, less slippage, increasing working time and reducing fuel consumption.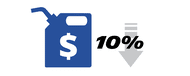 Reduce your costs
Up to 10% fuel savings in field use when adjusting your tyre pressure*
The increased surface area of the tyre generates less soil pressure, avoiding compaction and preserving the agronomic yield to its maximum potential.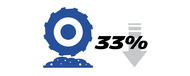 Protect your soil
Up to 33% decrease in the pressure applied to soil when adjusted pressure is used**
Better pressure management generates less tyre wear, less fuel consumption and less working time allowing you to get better use out of your machine.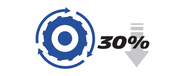 CTIS: Limit Soil Compaction
Decrease wheel spin
Up to 30% reduction in traction loss when actively using CTIS*
Don't let a rainy season decrease your output. With CTIS, inclement weather delays are a thing of the past.
Thanks to the CTIS (Central Tyre Inflation System), you can enjoy these benefits on demand from the driver's seat!
THESE FARMERS HAVE BEEN CONVINCED BY THE CTIS***
Equipment is becoming heavier, faster and more powerful. Fields are farther apart. Roading needs higher pressures to deal with the heat, weight and speed, while field work requires the lowest possible pressure to ensure maximum traction and minimal ground pressure. Being stuck at one pressure generates disadvantages - learn how CTIS can help you.
WHY SHOULD I ADJUST MY AGRICULTURAL TYRE PRESSURE?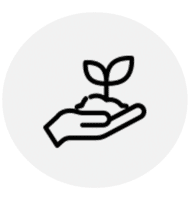 INCREASE CROP YIELD
On farms, repeated passes by agricultural equipment creates soil compaction, reducing capacity for aeration, infiltration, and root nutrient penetration. The economic impact of soil compaction is significant: reduced crop yield, possible disease development and decompaction of soils.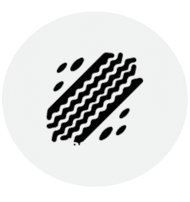 LIMIT SOIL COMPACTION
That's why it's essential to adopt lower pressure in your fields to reduce equipment footprint, limit rut formation and soil compaction.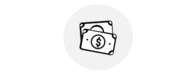 IMPROVE SAVINGS
No matter your vehicle type, the correct tyre pressure is essential to guarantee good behavior on the road. This will help limit rolling resistance, reducing your fuel consumption and optimise your tyre longevity.
DID YOU KNOW? MICHELIN ULTRAFLEX TECHNOLOGY CAN IMPROVE CTIS BENEFITS
Enhance your CTIS experience by using tyres that are designed to operate at low pressure.
HOW CAN I FIND OUT MORE ABOUT CTIS?
Michelin recommends the CTIS system that has been designed and produced by our affiliate company, PTG - an expert in inflation technology for over 30 years.
IS CTIS SYSTEM SUITABLE FOR MY TRACTOR AND IMPLEMENTS?
Central Tyre Inflation System (CTIS) is compatible for all your agricultural machinery: fertilizer tankers, manure spreaders, planters and other implements.
CTIS will fit:
Any vehicle
Any tyre Brand or Range
Any Configuration
Central Tire Inflation System (CTIS) is compatible for all your agricultural machinery

​​​​​​HOW DOES CENTRAL TYRE INFLATION SYSTEM CONNECT TO MY TRACTOR?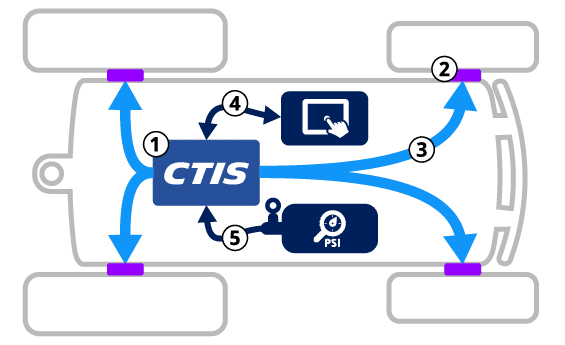 Central Tyre Inflation System components schema
CTIS is composed of:
one central control system
one rotary union by wheel
air lines to link CTIS case and each tyre
one connection between CTIS and the terminal (ex: Isobus) in your cab
one connection between CTIS and your tractor air system
Set up your agriculture vehicle will be managed by a professional expert partner. For a comprehensive look at CTIS including technical information, download our product information guide.
WHAT SPECIFICALLY CAN I CONTROL FROM THE CABIN?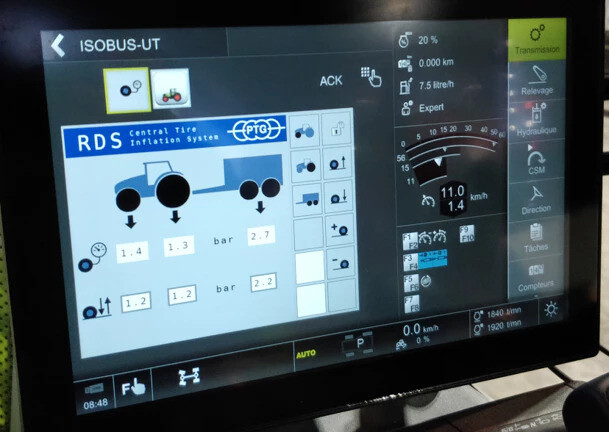 The interface on your terminal is very easy to manage:
Quickly inflate or deflate tyres, even when on the move
Select your surface (road, field) and your load (from full to empty)
Choose axle
Set a range of high and low pressures per axle
Until 18 different configurations
Can be fully integrated in ISOBUS terminal
MICHELIN TYRE INFLATOR: FREQUENTLY ASKED QUESTIONS (FAQs)
Is CTIS compatible with all vehicles?
Almost all agricultural vehicles can be fitted with CTIS, our main market is of course tractors and trailers in general. But we can fit our systems on sprayers, seeders, combines.
Will installing CTIS void any warranties related to my equipment?
Our system is a safe system based on strict quality and safety standards. Most OE brands have approved the use of CTIS on certain equipment. Please contact our CTIS expert with specific manufacturer questions HERE.
Do I need additional equipment to install CTIS?
For CTIS to work an air compressor (such as an air brake compressor) is necessary. If your equipment isn't equipped with one, any CTIS dealer can get one for you.
Can I use CTIS if my equipment is not equipped with ISOBUS?
No problem! We offer an alternative digital solution to help manage CTIS on your equipment.
What are the benefits (ROI) of CTIS?
There are many benefits associated with CTIS, the most visible being the consumption and time, reduced by less slippage. Tyre wear and extended field time are also. The most important is the preservation of the soil, which is an important factor for the yield. Please find details HERE.
Why do I see additional rubber (or metal) tubes on the inside/outside of the wheel?
Tubes - whether rubber or metal - on the outside of the wheel are a standard and reliable way to get air to the tyre. On bar axles, we have developed an internal rotating union which makes it more discreet and easier to use with duals.
Can I drive during inflation or deflation? Are there any risks?
CTIS (Central Tyre Inflation System) is meant to be used on demand, or "on the move" and with no speed limit." Using while in motion is safe.
* Based on a field study carried out under real-life conditions in Scotland in 2016 using a Fendt 939 tractor fitted with Axiobib IF650/65R34 and Axiobib IF710/75R42 tyres and a Stewart three-axle trailer fitted with Cargoxbib HF 600/55R26.5 tyres. Soil test conditions: heavy blue clay. Also based on a field study carried out under real-life conditions in France in 2017 using a Fendt 724 Vario tractor fitted with MICHELIN Machxbib 710/55 R30 and MICHELIN Machxbib 900/50 R42 tyres and a GYRAX BMXL 240 trailer fitted with Cargoxbib HF 710/50 R26.5 tyres. Soil test conditions: clay-limestone. Actual results may vary depending on soil and weather conditions.

** Based on TERRANIMO calculations and a field study carried out under real-life conditions in France in 2020 by Bern University of Applied Sciences, School of Agricultural, Forestry and Food Sciences HAFL, at Michelin's request, using a JOHN DEERE 7310 tractor fitted with MachXBib 600/70R30 and MachXBib 710/70R42 tyres and a THIEVIN three-axle trailer fitted with TrailXBib 650/55R26.5 tyres. Actual results may vary depending on soil and weather conditions.

*** External study commissioned by Michelin and carried out by "Tyre check" in Q4 2021 on the European geographical perimeter.