Lifting your productivity to new heights
​Lower Operating Costs
Operator Comfort
Better for the environment

edito xcrane at work tyre

WHY CHOOSE THIS TYRE?
The ideal tyre for your mobile cranes.
LOWER OPERATING COSTS
• Wear life increased by up to 20% (1) thanks to a new more resistant rubber compound in the tread.
• Increased reliability due to better resistance of the cables, the C2 Technology and a longer-lasting bead area.
• Less downtime.
logo picto safety small tyre
OPERATOR COMFORT & RELIABILITY
• Improvement in irregular wear patterns so that the crane generates fewer vibrations thanks to a more rigid rubber compound in the tread.
logo picto ecolo small tyre
BETTER FOR THE ENVIRONMENT
• Tyres can be regrooved. 
• No aromatic oils.
​• Tyres manufactured in our ISO 14001-certified factories, whose environmental impact has diminished by more than 16% since 2005​ (in-house Michelin Environmental Footprint study).
No result
All dimensions (4)
Technical Specifications
Overall Diameter

Tyre overall diameter and not only the rim

0 mm

Overall Width

Tyre width between the two sidewalls

0 mm

Recommended rims

Approved rims

Rolling circumference (mm)

0

Filling volume 100% (lts)

Tread depth

23 mm

CAI

International Article Code

778245

Loaded radius

0 mm

TRA code
Other tyres that might also interest you
MICHELIN

X SNOPLUS
Exceptional traction on snow and ice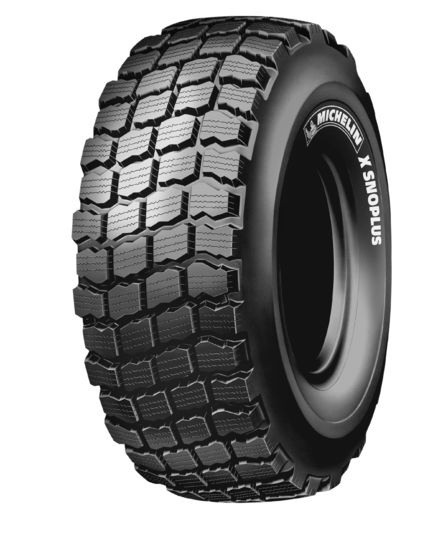 View this tyre
MICHELIN

CROSSGRIP​
The multi-purpose tyre for use on road, grass and snow​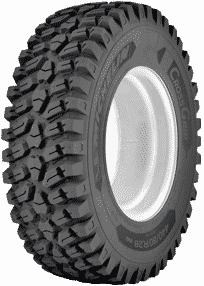 View this tyre
(1) Compared with the Michelin X-CRANE or XGC according to dimension.