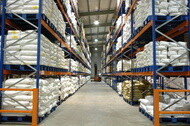 Background photo warehouse Construction and Industry
Industrial handling
Profitability, safety and reliability for all your material handling operations.
Michelin at the service of your logistics.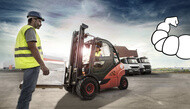 photo xzm
Chariot élévateur au travail
Tips and recommendations: reading the markings
The markings on the tyre walls inform you and guide you in choosing the product best suited to your requirements.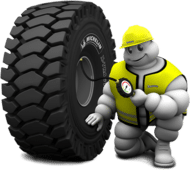 Logo pressure advisor service Help and Advice
Pressure Advisor
Find the reference pressures for each of your handling vehicles with the help of our online tool, Pressure Advisor.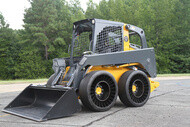 Edito photo michelin x tweel slick Construction and Industry
Airless technology
With the MICHELIN X® TWEEL™ range, break free from maintenance constraints and risks of punctures!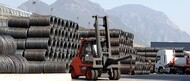 Edito manutention industrielle lightbox Construction and Industry
Michelin and original equipment
The Michelin brand is accredited by the majority of original equipment vehicle manufacturers. Find out why they place their confidence in us!
Ports and terminals handling

The complexity of ports and terminals handling environments led Michelin to design and develop a specific range of tyres, in order to satisfy the particular demands of these different fields of activity.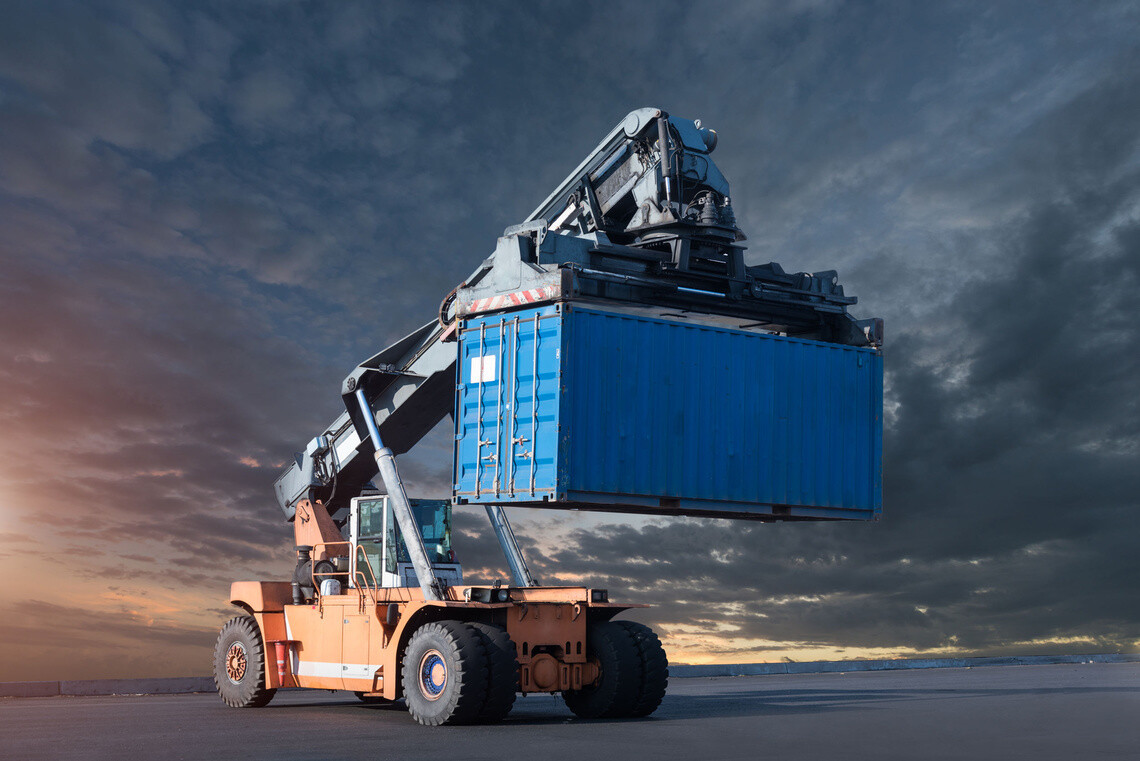 Edito Container handling Construction and Industry
Chargement de conteneurs par un chariot élévateur
Heavy-duty and medium-duty forklift trucks (skidsteer), front-loading forklift trucks... for all your industrial handling activities, the Michelin group has developed a wide range of bespoke tyres focusing on three major criteria: productivity, safety and reliability.
PRODUCTIVITY: to choose Michelin tyres for your forklift trucks is to opt for optimised hourly costs, to the benefit of your logistical activities.
SAFETY: this is one of the major considerations in the industrial handling sector. Due to their innovative technology, Michelin tyres have a very high shock-absorption capacity, a measure of comfort for the drivers, but above all a means to preserve your machines, even your high-capacity forklift trucks. It is also a question of safety for the transported goods. The torque transmission and the speed have been optimised and the braking distances have been considerably reduced.
RELIABILITY: thanks to our tubeless radial tyre technology developed for handling activities, you will avoid any risk of rapid wear and you will significantly extend the life of your tyres.
Take a moment now to discover our range of tyres devoted to industrial handling. You can search by type of vehicle or by size. Examples of the most common sizes: 7.00R12; 8.25R15; 6.50R10; 12.00R20.