ag michelin combine image 1920x400 mobile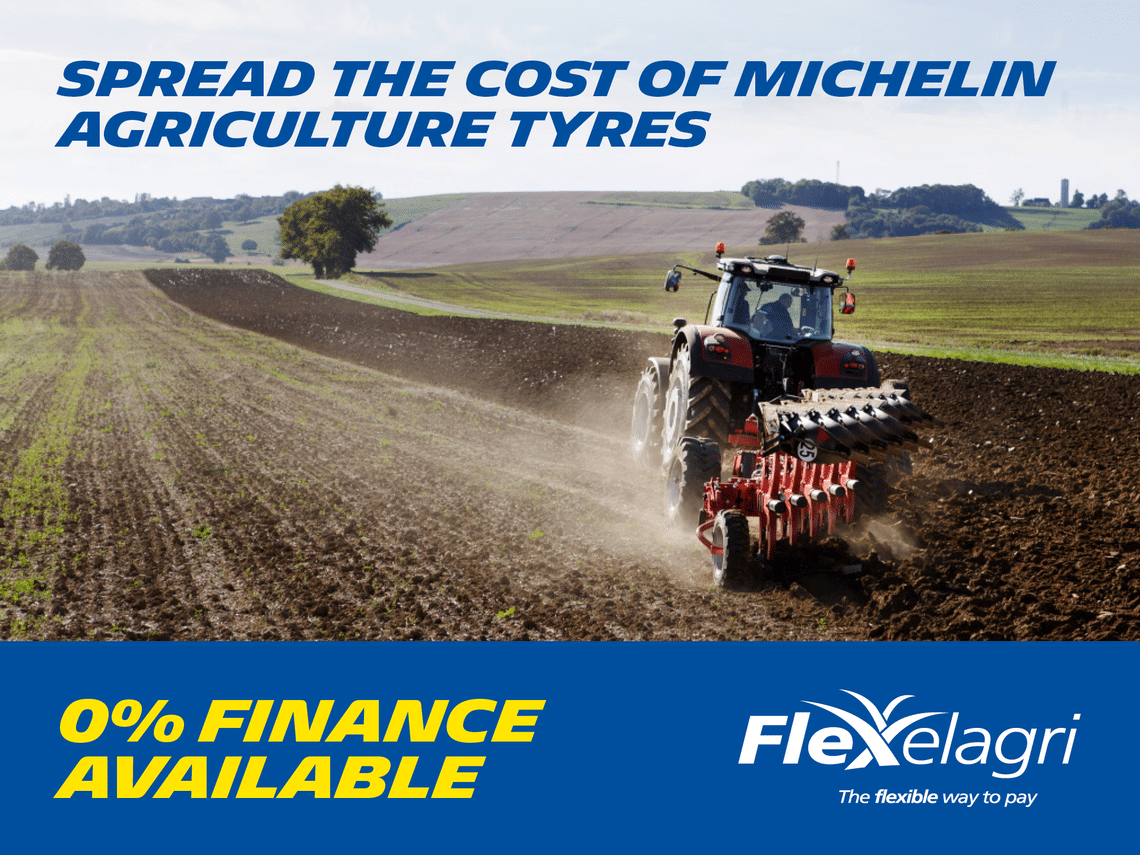 ag michelin flexelagri 1920x1440 mobile
Flexelagri 0% Finance Offer from Michelin
- Two years interest free credit(1):
Spread the cost of MICHELIN Agricultural Tyres over 2 years with interest free credit(1) when purchased through a participating MICHELIN Exelagri Centre(2)
- No deposit required(4)
- Open to customers with a spend between £3,000 and £20,000 in a single transaction (exclusive of VAT(3))
The following criteria applies:
Purchase of MICHELIN agricultural drive or trailer tyres and/or Ultraflex rims (or suitable corresponding rims)
24 equal monthly payments by Direct Debit only
All items ordered must be delivered to your current business address
Applicants must be over 18 years of age and a UK resident.
Offer applies to farmers and contractors purchasing MICHELIN agricultural tyres and suitable corresponding rims for business purposes only
Finance is subject to status
Contact your local accredited MICHELIN Exelagri dealer for more information or to apply.
Full details of the offer can be found below:

Legal mentions
(1) Interest Free Credit is subject to status and credit checks MUST be concluded before your order can be processed. No order or contract exists and no goods will be dispatched until these checks are made and your signed application forms are returned and approved
(2) Offer only applies to purchases made from accredited Exelagri dealers in the UK holding valid FCA credit licences. Please ask your Michelin Dealer if they offer this deal
(3) VAT charged at the current standard UK rate at the time of acceptance.
(4) Full VAT payable on signing. Document fees of £100.00 are payable on all transactions. Written quotations available on request from BNP Paribas Leasing Solutions Limited, Northern Cross, Basing View, Basingstoke, Hampshire, RG21 4HL.