Truck show, a source of pride
Relive with us 2023 Nürburgring track show !
Like us, are you fascinated by truck shows? Come along, we take you to the ADAC International Truck Grand Prix, the event that brings together truck enthusiasts from all over the world at the famous Nürburgring circuit in Germany. A moment where every roar of the engine sounds like an anthem of joy and pride!
Enjoy truck festival spirit
If you're a fan of beautiful trucks, you wouldn't want to miss this truck show, which takes you right to the heart of the action on the legendary Nürburgring circuit in Germany. Truck races, HGV shows and exhibitions, exhibition stands, party nights, topped off by a fireworks display: everything is orchestrated to ensure that you have an unforgettable time.
Discover the most original trucks, understand the motivations of their drivers, feel the enthusiasm of spectators, and get the point of view of fleet owners.
Truck show, a source of pride | Michelin
Custom truck fans, stay tuned!
Don't miss any information about truck festival and parade trucking by sign up to our newsletter dedicated to truck fan enthusiasts.
Get ready for the 2024 European truck racing championships!
In 2024, Europe is set to host three truck races, promising a breathtaking spectacle. These competitions will showcase the power and passion for heavy trucks, creating a memorable season on the continent's most prestigious circuits.
- The EuroTruck Showdown takes place at the legendary Spa-Francorchamps Circuit in Belgium. This venue in the Ardennes becomes the arena where the might of heavy trucks unfolds through its renowned turns. An intense competition, a spectacular experience.
-The AlpineTruck Grand Prix at Circuit Paul Ricard, a thrilling fusion of power and performance in the south of France. This iconic circuit, with its fast straights and technical turns, provides an unparalleled spectacle for this electrifying competition, celebrating the performance of heavy trucks under the Mediterranean sun.
-The BalticHaul Masters at the Nürburgring, Germany, where the might of heavy trucks meets the challenging layout of this legendary circuit. With tight turns and fast sections on the Nordschleife, this very technical track provides an intense competition, blending tradition and a passion for trucks.
Find out more about your community by subscribing to our newsletter !
From custom truck cabin to a daily mobile home for drivers
You've already seen the customised cabs that these enthusiasts have made their homes. Discover how truck manufacturers have developed more and more solutions to improve their comfort.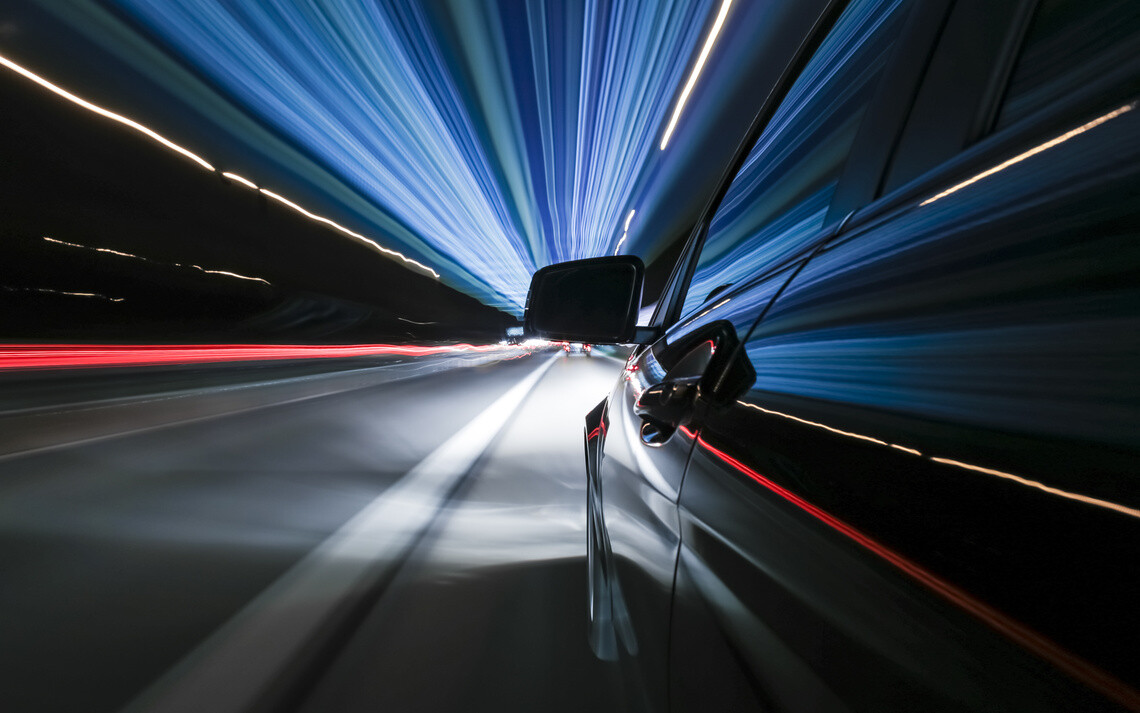 gettyimages 930571046
car going fast on a road by night