post hero banner sustainable mobility
Calculate the impact on your cost and carbon footprint for your fleet
Analyze the factors that influence your impact in the environment with the sustainability calculator
Discover the impact of your actions when you retread or regroove your tyres, thanks to the sustainability impact calculator.
The results will highlight CO2 and raw materials saving:
- CO2 is the carbon dioxide in the air, which is mainly responsible for the climate change
- Raw materials are the waste you avoid when producing a new tyre
FIND OUR SUSTAINABLE RANGE TYRES
The more you retread or regroove your tyres the more you are doing for the planet.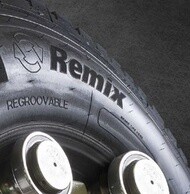 Michelin Remix tyre Help and Advice
Image d'un pneu rechapé Michelin Remix
What is retreading ?
Retreading means replacing a tyre's worn tread with a new tread. It is perfect for fleets that want to cut their operating costs and environmental footprint.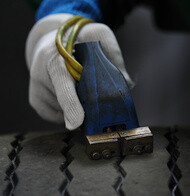 Edito regrooving-michelin Help and Advice
What is regrooving ?
Regrooving involves removing rubber from the layer of existing rubber to restore tread pattern depth.
SIMULATES OTHER BENEFITS TO YOUR FLEETS WITH MICHELIN CALCULATORS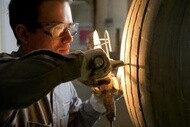 Mesure the benefits of retreading your tyres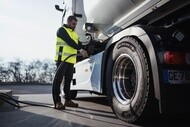 atypix michelin shooting 44 sans logos 05 web
Simulates and reduce your fuel consumption