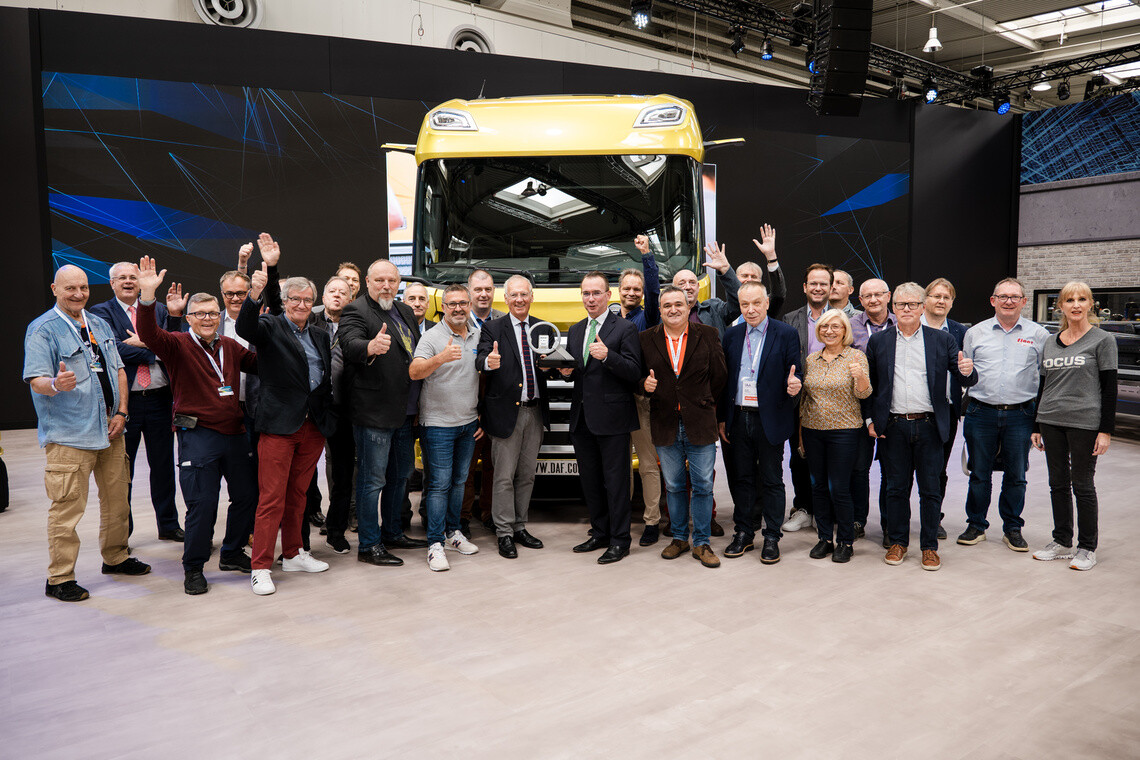 header jury group shot iaa 2022
International Truck of the Year: what does it take?
What's the value of winning International Truck of the Year? Will Shiers, one of the competition's judges, explains it all in this article!
Who would want to be a truck designer? You devote years of your life to penning what you believe to be the perfect truck, only for social media trolls to slate it. Imagine how demoralising it must be when the first pictures are revealed, only for someone to use the hashtag #AFaceOnlyAMotherCouldLove.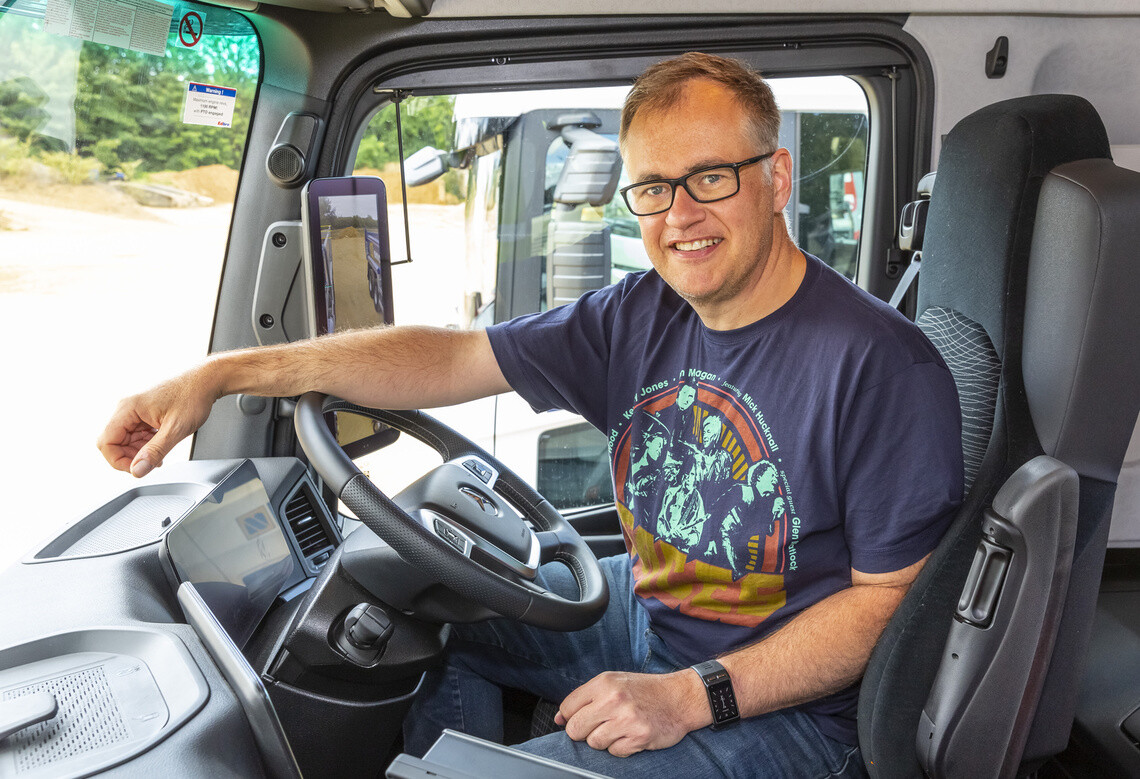 Will Shiers - International Truck of the Year Jury Member
Also commonplace are people moaning that a new truck looks like a rival's existing model. Well, given that cabs all have to comply with similar dimensions, and are designed using the same software and wind tunnels, it's no surprise that they're going to share some visual styling cues.

Fortunately however, the International Truck of the Year (IToY) jury, which comprises 25 commercial vehicle editors and senior journalists, representing 25 major truck magazines from throughout Europe, has a more carefully considered approach to its judging process. Rather than hastily coming to a conclusion by glancing at a low resolution Instagram image, we spend a considerable amount of time with the shortlisted trucks. This normally consists of a two- or three-day trip, where we get to interrogate the designers and engineers, sit through hours of technical presentations, and of course spend a significant amount of time behind the wheel.

What we're looking for in a new truck is a vehicle that clearly makes a significant contribution to road transport efficiency. We consider important criteria, such as technological innovation, fuel economy, environmental footprint, total cost of ownership, comfort, safety, and of course drivability.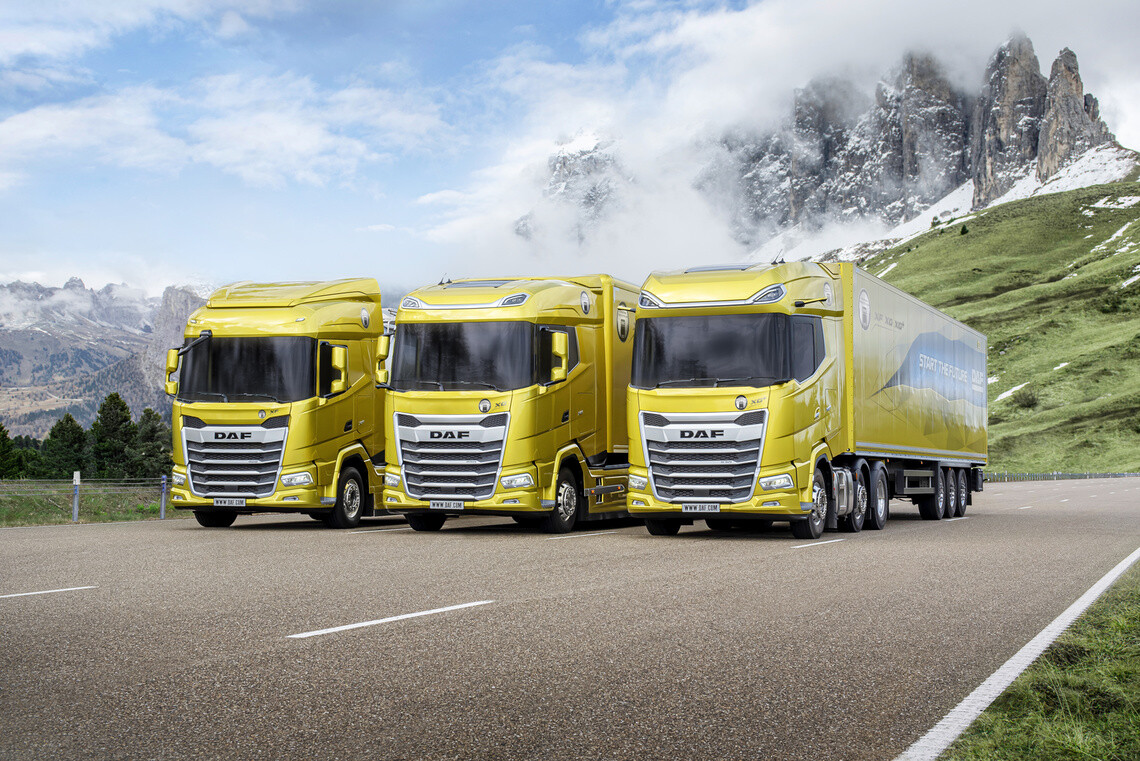 imag3 daf 2022 itoy winner
" I've been the UK jury member for 10 years, and while we've had 10 worthy winners in that time, one has stood out for genuinely pushing the boundaries. In 2022 DAF's new generation XF, XG and XG+ range took the title, and for good reason. Several years ago the European Commission announced that it would be introducing new masses and dimensions legislation, allowing slightly longer cabs in order to improve fuel consumption, safety and driver comfort. The new DAFs were the first trucks to take advantage of these changes. Consequently, all three models (and the 2023 winner, the XD) feature a 160mm tapered protrusion at the front of the cab, which boosts aerodynamics by 19%, equating to a 6.3% improvement in fuel economy compared with the XF it replaces. Meanwhile, the XG and XG+ both get an additional 330mm of length at the back of the cab, while the flagship XG+ has 200mm of extra roof height too. DAF didn't only launch a fantastic generation of trucks, but it created an entirely new class of vehicle.

Another year that stands out in my mind was the 2020 competition, which saw the Volvo FH with I-Save, Iveco S-WAY and the latest Mercedes-Benz Actros all vying for the title. All three would have made a worthy winner, making this the closest fought competition for years.

For starters, there was the Volvo FH with I-Save, with its diesel-sipping turbo compound engine, fuel-efficient rear axle, and map-based I-See and I-Cruise with I-Roll technology. At the launch it was clear that Volvo had pushed the boundaries, and this was confirmed shortly afterwards when a 44-tonne FH 460 with I-Save, clad with a set of Michelin X Line Energy tyres, set a new record of 9.49mpg on Commercial Motor magazine's challenging road test route.

And then there was the S-WAY – the best truck Iveco had ever built, and arguably the most attractive lorry on the road. With a tried and trusted driveline, matched to a cab that drivers wanted to be seen in, it was clear that Iveco was onto a winner. However, while it undoubtedly represented a massive leap on from the Stralis, did it actually push any boundaries in the world of truck design?

And finally we had the latest version of the Mercedes-Benz Actros, which was packed full of innovation. Active Drive Assist brought level two autonomy to a production truck for the first time, the Multimedia Cockpit transformed the interior, and fuel efficiency improved by up to 5%. But of course, the real headline-grabber was MirrorCam. Replacing conventional mirrors with cameras and screens was seen by some as an answer to a problem that doesn't exist, but it was certainly ground-breaking. We said at the time that all of the other truck makers would have to follow suit, and so far DAF, MAN and Scania have proved us right. Ultimately the jury decided that the Actros made the most significant contribution to the industry, and it was the men and women from Stuttgart who lifted the coveted trophy that year.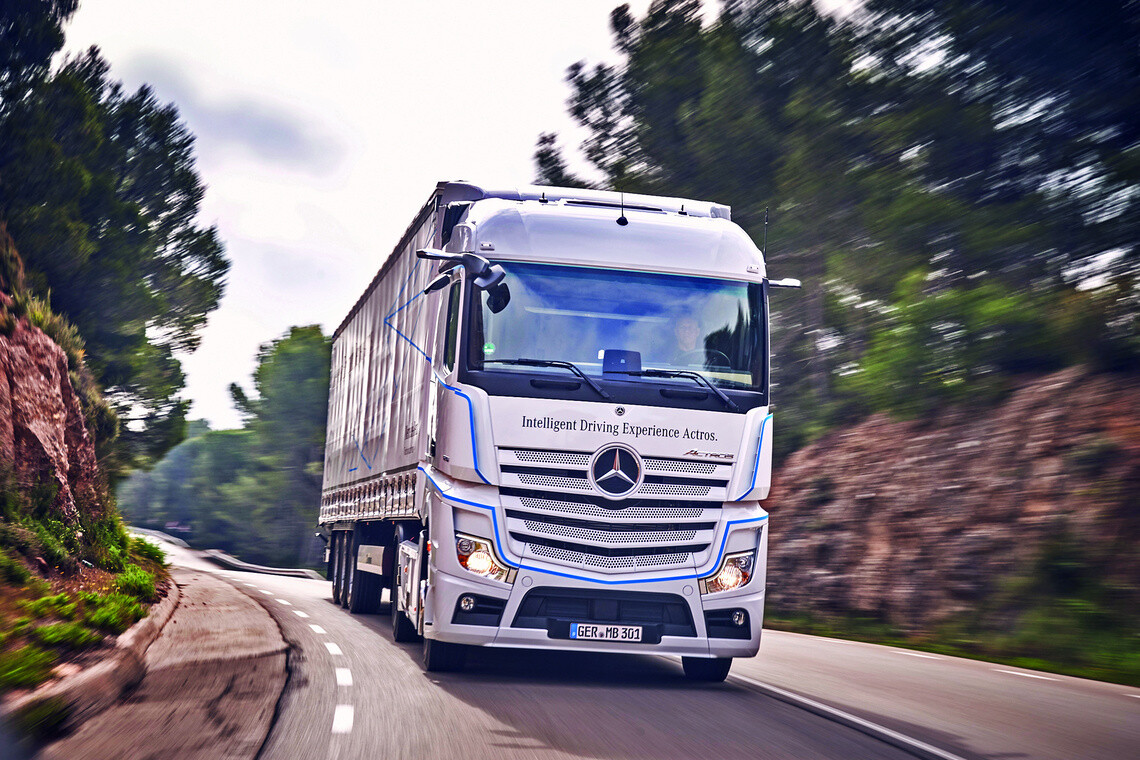 imag4 2020 itoy winner mb actros
Alle reden. Einer macht. Der neue Actros. Fahrvorstellung neuer Actros - JXperience Barcelona 2019 Everyone talks. One deliversing the new Actros - JXperience Barcelona 2019
Of course it goes without saying that not everyone will agree with our choices, and those same keyboard warriors who give truck designers sleepless nights, have been known to lay into the IToY jury too. An all too common complaint is "I bet it will still breakdown". Well yes, like most mechanical equipment, it may indeed breakdown one day. However, we're judging brand new vehicles here, so it's impossible for us take reliability into account.

All too often someone's negativity towards a winner stems from personal experiences with the dealer, which again is something that we can't possibly factor into the judging process.

And of course we'll see comments like "It's still rubbish" from people who no longer drive, and whose ill-informed opinion is based on an experience with the same marque from decades earlier.

It's likely that the competition is going to get really interesting in the coming years, with the ever-increasing number of alternative-fuelled trucks on the market. Although a Mercedes-Benz eActros was shortlisted in 2022, so far a zero-tailpipe-emission truck is yet to take the title, but it's only a matter of time. And when it does happen, you can be sure that the decision will whip all the self-proclaimed sofa-based truck designers into a frenzy of social media activity.

It's safe to say that nobody will ever build the perfect truck, but every year at least one manufacturer comes close, and is rewarded for their accomplishment with the ultimate industry recognition, the coveted International Truck of the Year title. "
HISTORY OF ITOY
The IToY award was founded in the UK in 1976, when TRUCK magazine's editor Pat Kennett decided that the Seddon Atkinson he'd been testing deserved some recognition. And so, the British-built SA200 was crowned in 1977.

The following year the award became a truly international affair, when journalists from Belgium, Denmark, Germany, Holland and Sweden were invited to join the jury. In the following years more Western European judges were added, taking the total number to 13. In the early 1990s, as Eastern Europe opened up, so the jury continued to grow, finally reaching 25 members.

In recent years associate members have been added to the jury, giving the award truly international representation. These members, from markets such as Brazil, China, India and Australia, do not have voting rights, but have full access to all IToY press material.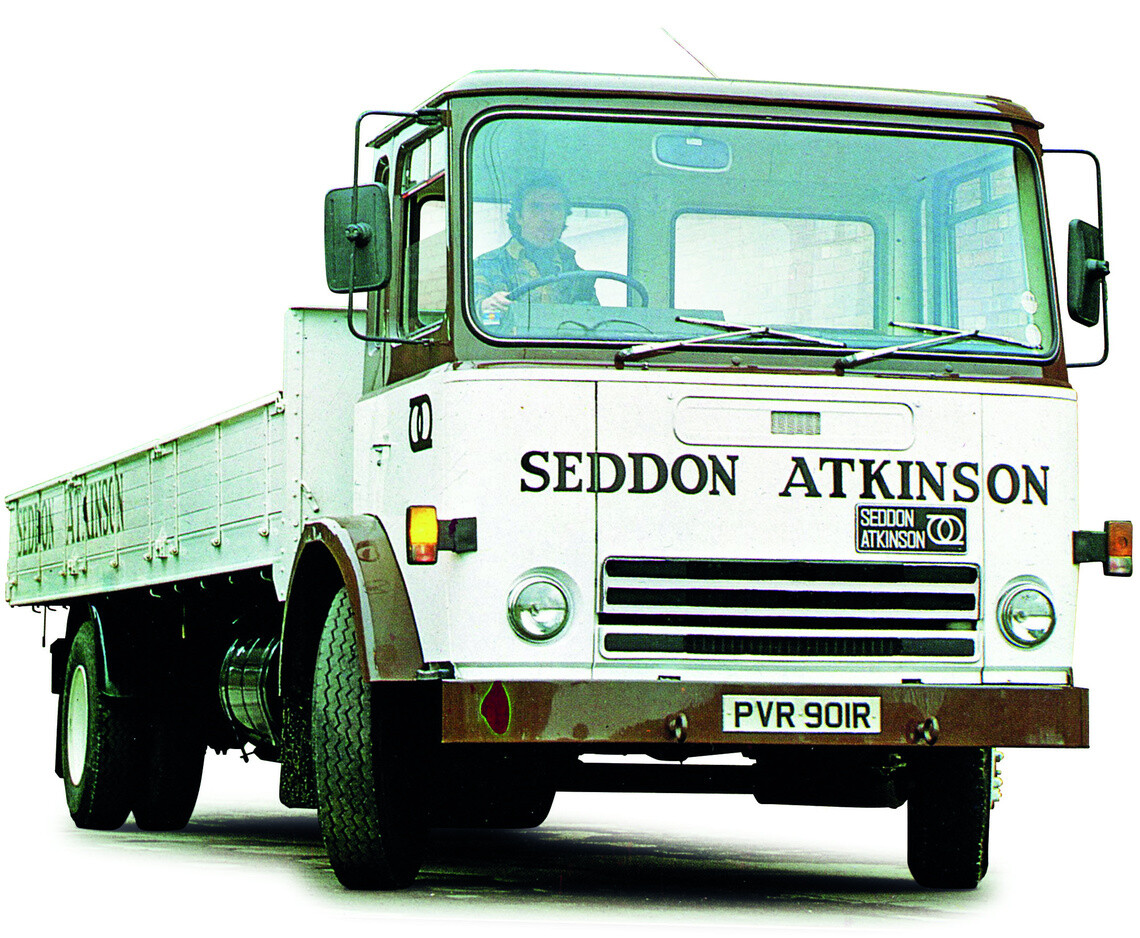 imag5 1977 winner seddon atkinson 200
THE VOTING PROCESS
Each IToY judge has 12 points to allocate to any of the trucks on the shortlist. No more than seven points can be awarded to one individual truck, but jury members do not have to use up all of their points. The points are then counted by an independent adjudicator.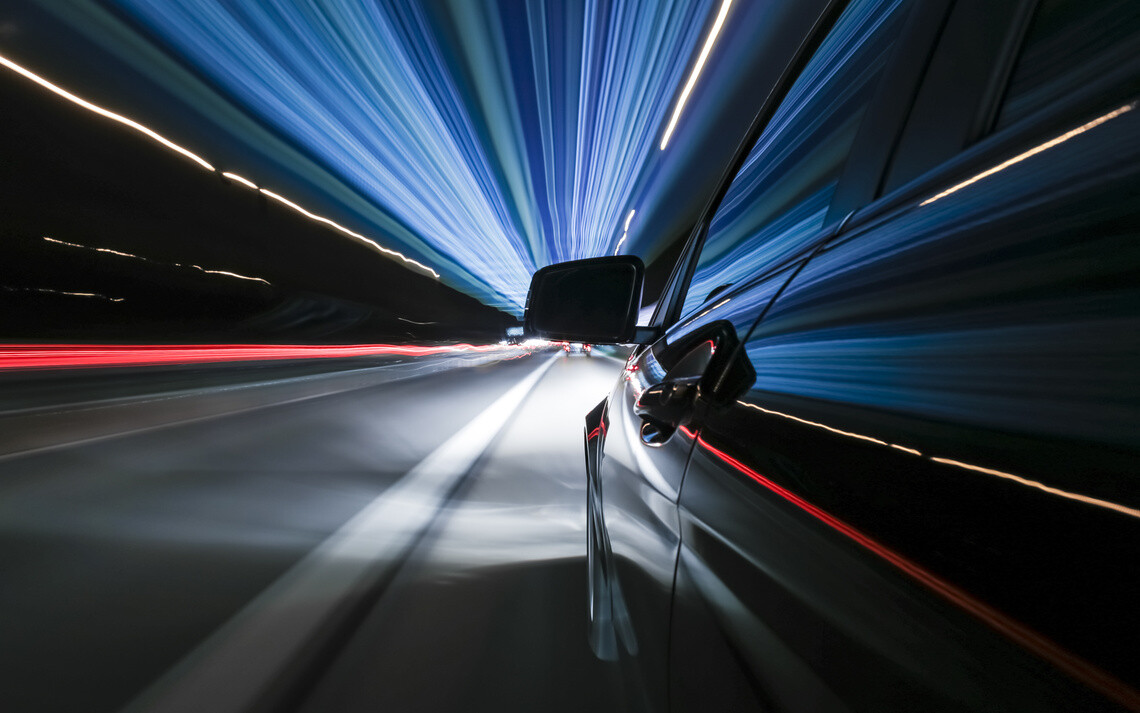 gettyimages 930571046
car going fast on a road by night