MICHELIN X® MULTI™ T2 (22.5)
Trailer
Versatility
Robustness
High Load Capacity
MICHELIN
X® MULTI™ T2 (22.5)
Trailer
Versatility
Robustness
High Load Capacity
More longevity and mobility, in all climatic conditions
Increase your mileage
Greener haulage
Transportation in all climatic conditions
MICHELIN X® MULTI™ : national and regional operations on all types of roads

A radio frequency identification (RFID) chip is an intelligent, wireless electronic device that can be used to identify unique items according to a standard system in order to store and transfer the corresponding data.

M + S (Mud and Snow): Marking indicating that the tyre is, according to European rulings, a "snow" tyre but performances under winter conditions have not been subject to testing.

In your haulage business, your trailers are vital: they carry heavy, bulky loads, and the safety of freight is crucial. Whether you are running a mega trailer, a car transporter, a flat bed trailer or a large load (Heavy Duty), you can't afford a late delivery.
When you work on a regional scale, where operating conditions can be difficult, tyre-related downtime is crippling. You have to be able count on your tyres to be robust.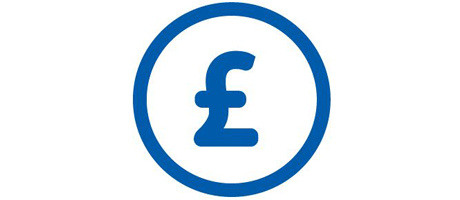 ckcvnhhpn00n701ljkkkbytcy picto pound sign1 tyre full
REDUCE YOUR OPERATING COSTS
With MICHELIN X® MULTI™ T2, get up to 20% more mileage. (1) This means you do more miles on the same tyre and you cut your costs per mile.
Suited to all road profiles and surfaces and featuring low rolling resistance (rated "B" under the European labelling system), you make real savings with durable tyres.
logo picto ecolo small tyre
GREENER FREIGHT TRANSPORT
The tyre technologies make the tread and casing more robust so that your tyres enjoy multiple lives and the planet's resources are protected:
regrooving saves raw materials and fuel
the retreadability of these tyres gives them multiple lives
tyres manufactured in factories meeting the ISO 14001 environmental standard
logo picto all season small tyre
SAFE HAULAGE,
WHATEVER THE WEATHER
MICHELIN X® MULTI™ T2 tyres feature M+S and 3PMSF markings, which guarantee they will provide good levels of traction and grip all year round.
Keep your haulage operations running reliably and safely whatever the weather, all year round.
You save time and cut your costs.
REGENION technology
MORE SILICON EQUALS LOWER FUEL CONSUMPTION
By adding a high percentage of silicon to the tread compound mix, Michelin has managed to push the limits of rolling resistance so that you can save fuel, without compromising on tyre longevity.
picto imageregenion verticaltechnology 1 full tyre
picto infinicoil technology 1 tyre
INFINICOIL technology
MICHELIN DURABILITY AS THE MILES TICK BY
A continuous steel wire – up to 400 metres long – wrapped around the circumference of the tyre, making it more stable throughout its service life. The tyre's enhanced durability at a higher load index or in harsher usage conditions means you can drive with complete confidence.
No result
All dimensions (2)
Technical Specifications
Position

T

M+S

yes

3PMSF

yes

Overall Diameter

Tyre overall diameter and not only the rim

1001 mm

Overall width

Tyre width between the two sidewalls

381 mm

Approved rims

11.75,11.75x22.5

Max speed

110

Pressure single

9 bar

Max load per tyre single

9000 kg

CAI

International Article Code

988229

Loaded radius

Tyre radius when mounted on the loaded vehicle

461 mm
Regrooving info
| | |
| --- | --- |
| Theoretical regrooving depth | 3 |
| Regrooving width | 8 - 10 |
| Blade | R3 |
Labelling
FUEL EFFICIENCY

6 classes from A (the best performing) to G (the worst performing). Class D is not used.

The difference in fuel consumption between class A and class G tyres can be up to 7.5%.

The fuel consumption and CO2 emissions of a tyre (energy efficiency) are measured through the rolling resistance. A low rolling resistance of the tyre is crucial to contribute to fuel savings.

WET GRIP

The only safety criteria for this labeling.

It is the braking on wet surfaces which is noted (at 80km / h), and not the handling. This is graded from A to E

EXTERNAL ROLLING NOISE

Measures exterior tyre noise, in decibels (dB). Classification in 3 sound levels which depend on the size of the tyres.

The aim of the legislator is to fight against noise pollution for residents.
These tyres might also interest you
MICHELIN
X® MULTI™ F / D /...
Versatility and longevity in all climatic conditions
View this tyre
MICHELIN
X® MULTI™ T2...
Maximised load-carrying capacity combined with safety
View this tyre
MICHELIN
X® MULTI™ HD D
Increased robustness for versatile use
View this tyre
(1) Internal test (2015): a tractor and 3-axle semi-trailer setup fitted with MICHELIN 385/55 R22.5 X® MULTI™ T2 compared with a tractor and 3-axle semi-trailer setup fitted with MICHELIN 385/55 R22.5 X® MULTI™ T.